Arsenal boss Mikel Arteta has heaped praise on Aaron Ramsdale following his clean sheet against Norwich City this afternoon.
The 23-year-old was handed his Premier League debut for Arsenal today. Most fans were surprised to see him start ahead of Bernd Leno, but his performance made everyone forget about the German during the game.
Arteta was absolutely delighted with Ramsdale. He raved about the Englishman in his post-match press conference but urged Arsenal fans to not forget about Leno, who is just as 'fantastic' as the new Gunners shot-stopper.
Arteta: Ramsdale was terrific against Norwich
The Arsenal boss said, as per Football London: "I think he was terrific. It's not only what he did on the technical side, it's what he transmits, his energy, his chemistry with the backline, how he reacts, his body language – I think he was top.
"We have two fantastic goalkeepers. Never forget what Bernd has done for us and what a good goalkeeper he is. I had to make a decision and today I believed Aaron was the right one to do so, like in any other position we have to decide and that's what we decided today.
"I want to see how they perform. Now we need performances and we need to win football matches. Whoever gives the better performances, transmits better things and is more reliable is going to play."
The Insider's View:
Most Arsenal fans weren't really convinced by Ramsdale when we signed him. Nobody really understood the decision, but Arteta and Edu were certain that he was going to be a top player for us.
Based on what we've seen in his two appearances so far, we must hold our hands up and admit that Ramsdale has impressed. He didn't really have a lot to do today, but his positioning and distribution were absolutely fantastic.
The Englishman will most likely keep his place next week. That is a shame for Leno as he has been brilliant for us over the years. However, Arsenal spent the big bucks on Ramsdale for a reason and his performances so far justify his selection over the German.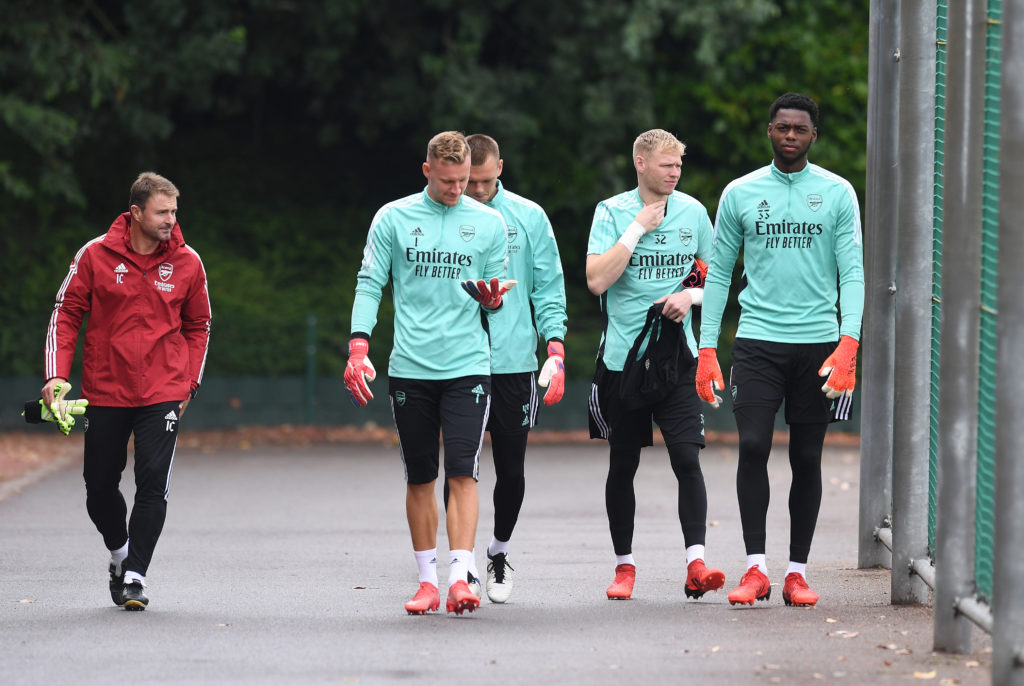 Have something to tell us about this article?
Let us know