Arsenal legend Ian Wright has hailed Mikel Arteta's management of William Saliba and has even compared it to how Manchester City dealt with Phil Foden.
The young Frenchman joined the Gunners all the way back in 2019 but was immediately loaned out. He returned the following year, but Mikel Arteta just wasn't convinced that he was ready for the Premier League.
After two other loan spells, Saliba returned to Arsenal this summer and has been a revelation. He has been one of our best players this term, and Wright has credited Arteta's management for the youngster's good form.
Ian Wright makes Phil Foden claim while speaking about Arsenal's Saliba
The legendary Englishman said on The Kelly and Wrighty show: "Unbelievable management of a young player, similar to Manchester City's with Phil Foden. 
"They didn't actually let him go out, they just kept him with the players he was training with and obviously he got better. But they let this guy [Saliba] go out a few times, made sure they signed him to contracts and kept him going.
"Even when they let him go out again last season, people were saying 'we should bring him back'. But what's happened is, they've loaned him out, he's gone away and become a French international, playing with unbelievable players.
"He has come back and he's had three games, and yes we'd expect he's got great pace and he's got awareness and great composure. But he's come back as almost the finished article at 21.
"It's very early doors but everything you're seeing from him, the signs up to this point have been really perfect, so you're just hoping it can continue."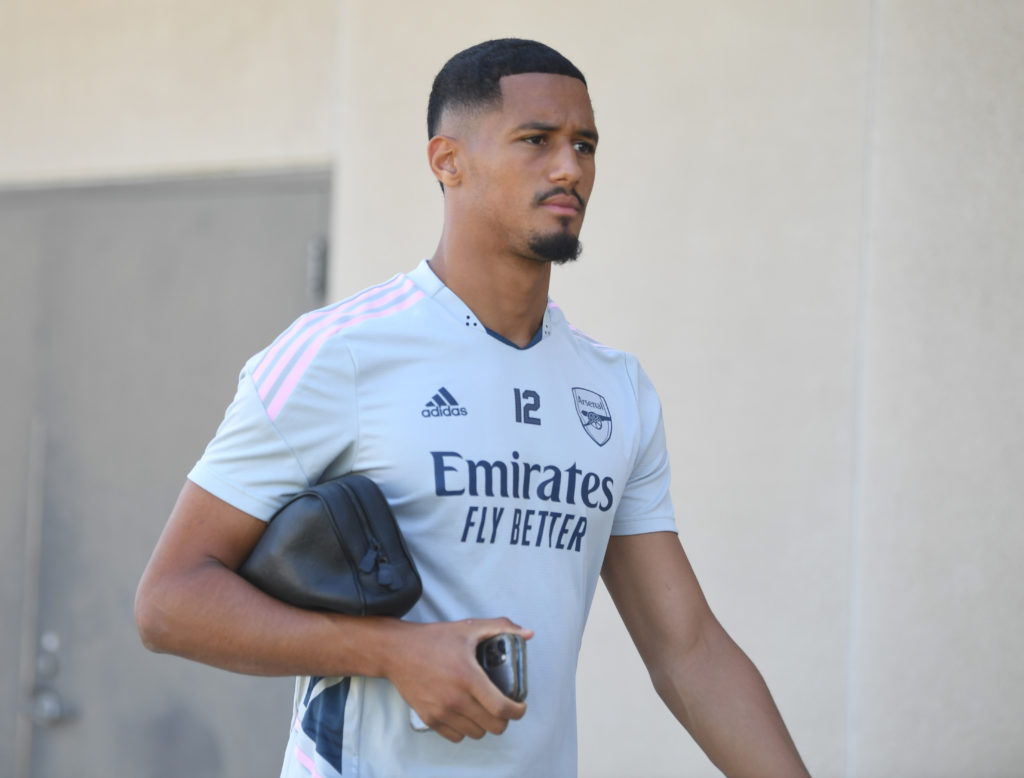 The Insider's View:
Arteta really deserves enormous credit for the way he has managed Saliba.
Almost every fan was against the Arsenal boss' decision to loan him out last year. Some supporters even wanted Arteta out for not giving the youngster a chance, but the Spaniard was absolutely right to do what he did, and we're reaping the rewards now.
Apart from the unlucky own goal against Leicester, Saliba has been flawless. His defending has been top-class, the composure he has shown in possession is on another level, and to top it all off, he showed last weekend that he can score stunners with his weak foot as well.
Saliba has been incredible so far and we can't wait to see more of him in the coming weeks.
Have something to tell us about this article?
Let us know