Arsenal's academy is famous for its record of creating senior stars. But who are the current Under-21 talents striving to follow Bukayo Saka into the senior squad at Emirates Stadium?
Future Arsenal legends including Paul Merson, Ashley Cole, Martin Keown and cult hero Jack Wilshere started their careers in the Gunners' Hale End academy. While Saka, Eddie Nketiah and Emile Smith Rowe are also now enjoying leading first-team roles as academy graduates.
The Gunners' current group of young hopefuls play in the Premier League 2 Division 1 trying to impress Arsenal manager Mikel Arteta. While the north Londoners' junior team play their games mostly at Boreham Wood's Meadow Park, plus the Emirates, under boss Mehmet Ali.
Arsenal Under-21 Goalkeepers
Name: James Hillson
Date of birth: 14/01/2001
Name: Hubert Graczyk
Date of birth: 28/02/2003
Name: Tom Smith (on loan to Colchester United until May 2023)
Date of birth: 30/01/2002
Name: Ovie Ejeheri (on loan to SJK Seinajoki until June 2023)
Date of birth: 23/04/2003
Under-21 Defenders
Name: Ryan Alebiosu (on loan to Kilmarnock FC until May 2023)
Date of birth: 17/12/2001
Position: Right-back
Name: James Sweet
Date of birth: 06/09/2003
Position: Right-back
Name: Brooke Norton-Cuffy (on loan to Coventry City until May 2023)
Date of birth: 12/01/2004
Position: Right-back
Name: Reuell Walters
Date of birth: 16/12/2004
Position: Right-back
Name: Omar Rekik (on loan to Wigan Athletic until May 2023)
Date of birth: 20/12/2001
Position: Centre-half
Name: Mazeed Ogungbo (on loan to Crawley Town until May 2023)
Date of birth: 20/10/2002
Position: Centre-half
Name: Alex Kirk (on loan to Ayr United until May 2023)
Date of birth: 27/10/2002
Position: Centre-half
Name: Taylor Foran (on loan to Hartlepool United until May 2023)
Date of birth: 14/10/2003
Position: Centre-half
Name: Zane Monlouis
Date of birth: 16/10/2003
Position: Centre-half
Name: Henry Jeffcott
Date of birth: 15/11/2003
Position: Centre-half, left-back
Name: Zach Awe
Date of birth: 09/01/2004
Position: Centre-half
Name: Lino Sousa
Date of birth: 19/01/2005
Position: Left-back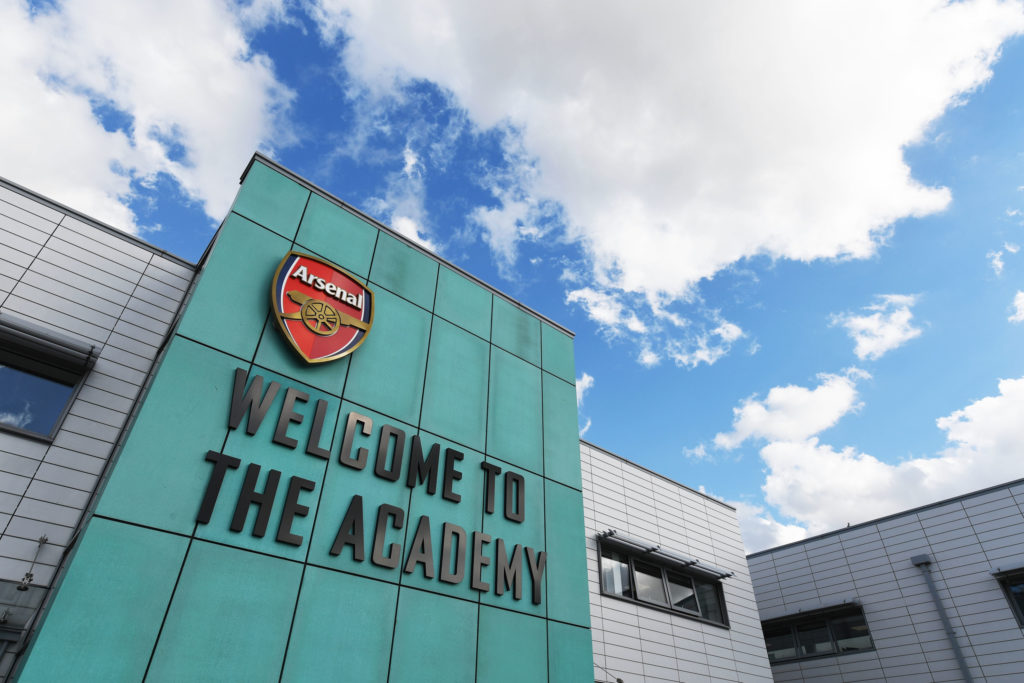 Under-21 Midfielders
Name: Bradley Ibrahim
Date of birth: 21/10/2004
Position: Defensive midfielder
Name: Matt Smith
Date of birth: 05/10/2000
Position: Central midfielder
Name: Tim Akinola (on loan to Chesterfield FC until May 2023)
Date of birth: 08/05/2001
Position: Central midfielder
Name: Ben Cottrell
Date of birth: 31/10/2001
Position: Central midfielder
Name: Miguel Azeez (on loan to Wigan Athletic until May 2023)
Date of birth: 20/09/2002
Position: Central midfielder
Name: Catalin Cirjan
Date of birth: 01/12/2002
Position: Central midfielder
Name: Jack Henry-Francis
Date of birth: 23/09/2003
Position: Central midfielder
Name: Charlie Patino (on loan to Blackpool until May 2023)
Date of birth: 17/10/2003
Position: Central midfielder
Name: Mauro Bandeira
Date of birth: 18/11/2003
Position: Central midfielder
Name: Salah-Eddine Oulad M'Hand
Date of birth: 20/08/2003
Position: Attacking midfielder
Name: Marcelo Flores (on loan to Real Oviedo until June 2023)
Date of birth: 01/10/2003
Position: Attacking midfielder
Under-21 attackers
Name: Henry Timi Davies
Date of birth: 27/11/2004
Position: Right winger
Name: Amario Cozier-Duberry
Date of birth: 29/05/2005
Position: Right winger, attacking midfielder
Name: Tyreece John-Jules (on loan to Ipswich Town until May 2023)
Date of birth: 14/02/2001
Position: Centre-forward
Name: Nikolaj Moller (on loan to FC Den Bosch until June 2023)
Date of birth: 20/07/2002
Position: Centre-forward
Name: Nathan Butler-Oyedeji (on loan to Accrington Stanley until May 2023)
Date of birth: 04/01/2003
Position: Centre-forward
Name: Mika Biereth (on loan to RKC Waalwijk until June 2023)
Date of birth: 08/02/2003
Position: Centre-forward
Name: Khayon Edwards
Date of birth: 12/09/2003
Position: Centre-forward
Name: Billy Vigar (on loan to Derby County Under-21s until May 2023)
Date of birth: 22/10/2003
Position: Centre-forward
Name: George Lewis
Date of birth: 16/06/2000
Position: Left winger
Name: Kido Taylor-Hart (on loan to Derby County Under-21s until May 2023)
Date of birth: 30/09/2002
Position: Left winger
Name: Joel Ideho
Date of birth: 17/07/2003
Position: Left winger
Name: Charles Sagoe Jr
Date of birth: 24/07/2004
Position: Left winger