Solo La Lazio revealed last week that Arsenal are in talks to sign Joaquin Correa this summer and those claims have been backed by other outlets over the weekend.
Il Messaggero claimed that the Gunners have tabled a £17 million bid to sign the Argentine, who has become a real star for Lazio after underwhelming spells at Sampdoria and Sevilla over the years.
Correa, a hugely versatile player, scored 11 goals and provided six assists in all competitions. With Simeone Inzaghi now gone, there's a good chance he could leave Lazio too, and Arsenal are looking to take advantage of the situation and sign him this summer.
The report claims that Arsenal's opening offer is guaranteed to be rejected by Lazio. The Biancocelesti are looking for a fee in the region of £30 million to part ways with their Argentine star – almost twice as much as what Edu has initially offered.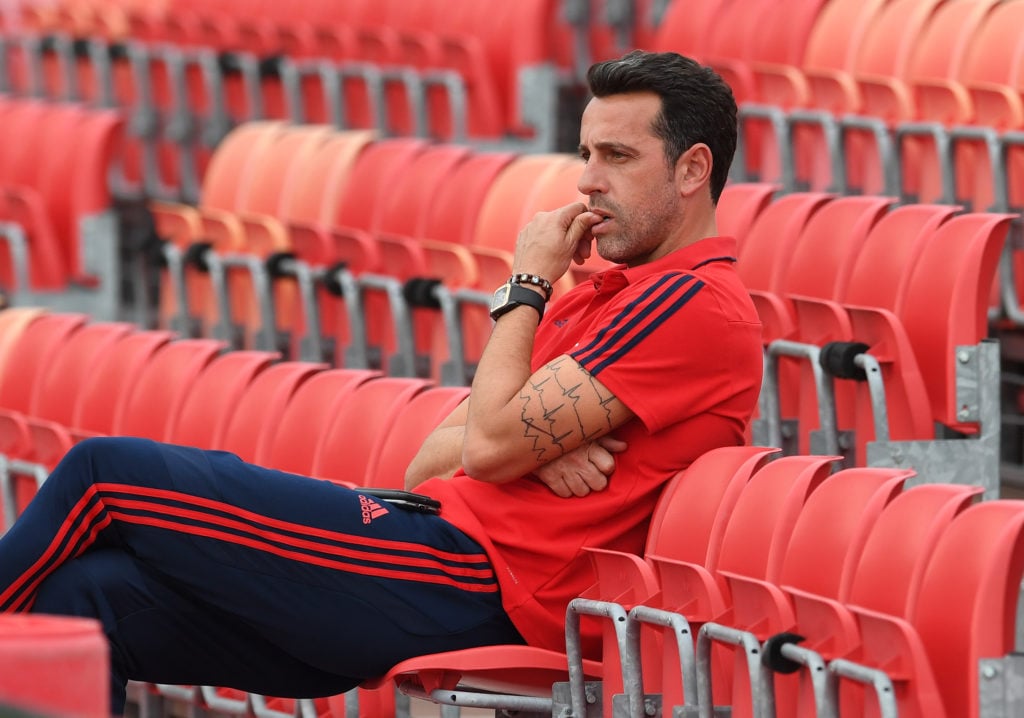 It will be interesting to see if Arsenal return with a bigger offer. We are definitely on the market for a new attacker and someone as versatile as Correa is an interesting option for almost every manager.
However, Arsenal and Arteta should stay far away from the Argentine.
Arsenal should not sign Joaquin Correa
Correa is an outstanding talent, nobody can ever doubt that. He can play anywhere across the front three, as a second striker and also a number 10. He can do a fine job for a number of clubs, but Mikel Arteta's Arsenal aren't one of them.
Almost all of Correa's success in Europe has come at Lazio under Inzaghi. Playing as a second striker in the Italian's 3-5-2 has truly brought the best out of the Argentine and that's the reason behind his impressive numbers over the last two years.
If you take Correa out of that system, his numbers really aren't great.
At Sampdoria in a different system, he scored three goals and picked up an assist in 31 games, at Sevilla, he scored 15 goals and picked up 10 assists in 73 games. At Lazio, however, he has doubled what he did in Spain, which just shows how reliant he is on a system that suits him.
Arsenal mostly play a 4-2-3-1 and Correa just doesn't fit. He isn't good enough to play as a lone striker in the Premier League, his numbers as a creator aren't good enough to use him as an attacking midfielder, and we have plenty of wingers who are better than him in our squad already.
That completely eliminates the need for Correa, even though he is a brilliant player. He could well join a club like Liverpool and become a superstar there. But, he's just not right for us and we should look elsewhere.
Have something to tell us about this article?
Let us know