Arsenal owner Stan Kroenke has enjoyed a mega boom over the last year with his net worth growing amid a huge transfer window at Emirates Stadium under Mikel Arteta.
The Gunners have been among the biggest spenders across Europe this summer as Kroenke backs Arteta's plans. Arsenal have signed Declan Rice in a club-record transfer, brought Kai Havertz to north London from west and also convinced Jurrien Timber to leave Ajax so far.
Yet Arsenal sporting director Edu is still hard at work negotiating further transfers. Kroenke has put his money where his mouth is after seeing Arteta take the Gunners to second place in the Premier League. Arteta also secured the team their return to the Champions League.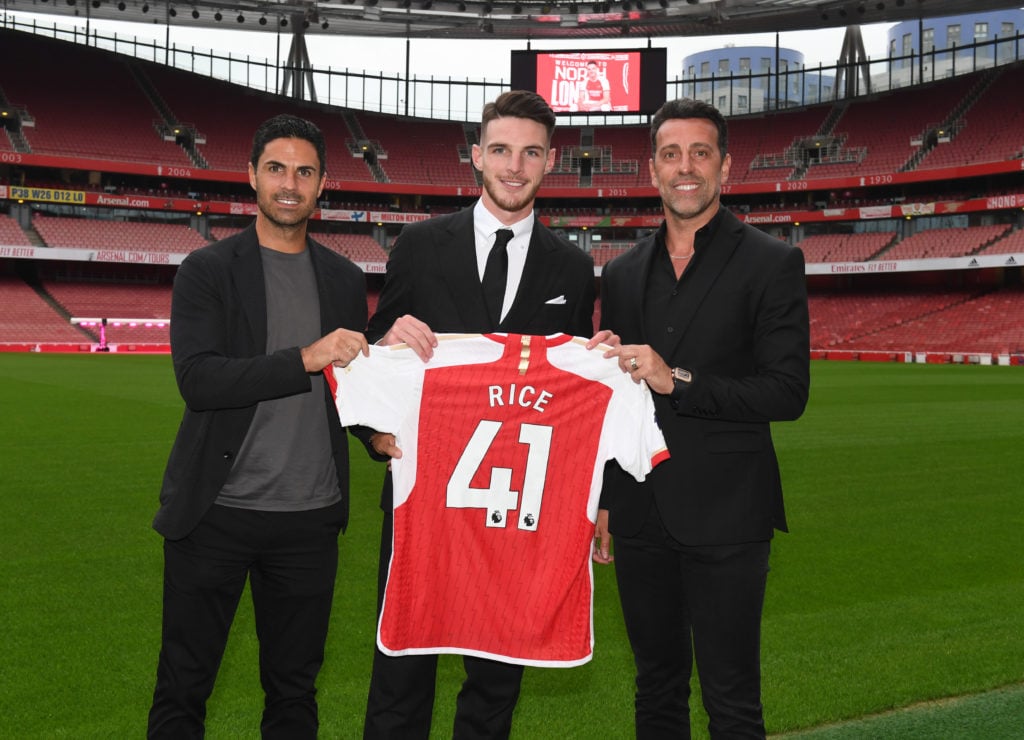 Arsenal owner Stan Kroenke enjoys an amazing spell in sports
Kroenke's time as Arsenal's owner had often sparked dissatisfaction amongst the fanbase in his first few years in charge. But with his son, Josh Kroenke – the vice-chairman of KSE and KSE UK and a director at Arsenal – and manager Arteta, they are creating something special.
The past few years have also seen Kroenke enjoy an amazing spell with some of the sporting sides he owns. His NFL franchise, the LA Rams, beat the Cincinnati Bengals to win the Super Bowl in 2022. While the Denver Nuggets won the NBA Finals for their first-ever title in 2023.
MORE ARSENAL STORIES
Stan Kroenke sees his net worth skyrocket in 12 months
Arsenal and the Denver Nuggets' successes have also helped Kroenke see his net worth rise considerably in the past year. Bloomberg now ranks the American businessman as the 41st richest person in the USA as of August 1. He is also the 123rd richest individual in the world.
Bloomberg cites Kroenke's net worth at an astonishing $14.8bn (£11.5bn), marking a rise of $2bn (£1.6bn) in the past 12 months alone. Although Forbes cites Kroenke's net worth as of August 1 in 2023 at $12.9bn (£10.1bn). It also cites him as the world's 139th richest person.
Uzbek-Russian businessman Alisher Usmanov, who previously owned 30% of the shares in Arsenal, has a net worth of $19bn (£14.9bn), per Bloomberg. He is the world's 93rd richest individual, as well. While Jim Ratcliffe ranks 107th with his net worth of $16.8bn (£13.1bn).
Related Topics