Philippe Albert has torn into Leandro Trossard for doing 'the complete opposite' of his duties when Belgium beat Azerbaijan as the Arsenal star fell into 'relative anonymity'.
The Red Devils edged a close game at the Dalga Stadium on Saturday with Yannick Carrasco scoring the only goal. He hit the net in the 38th minute to extend Belgium's unbeaten run in their Euro 2024 qualifying group. Trossard started the Group F tie and played for 79 minutes.
It marked the 28-year-old's 27th cap for his country and only his 11th start since debuting in September 2020. Trossard has further offered five goals and four assists through his outings for Belgium to date. But Albert felt he gave Romelu Lukaku little support in Baku, Azerbaijan.
Albert slams Trossard for anonymous display in Azerbaijan vs Belgium
Albert believes Lukaku tried to create areas to attack but the Chelsea striker now on loan to AS Roma found Trossard nearby all too often. Rather than attacking the channels, Albert felt the Arsenal ace took up completely the wrong positions and added little to Belgium's match.
"During his presence on a lawn in poor condition, he tried to open spaces in the style that is so characteristic of him," the former Newcastle United and Fulham centre-back told Sudinfo of Lukaku's performance. "However, he received little help from Trossard.
MORE ARSENAL STORIES
"The Arsenal player often did the complete opposite of what he should have done. That is to say, circling around his attacking partner instead of stalling.
"There is no point in picking up balls at [Youri] Tieleman's height. There are enough players in the halfway line to do the dirty work. If after hitting the amount at the very start of the match, Trossard slipped into relative anonymity. He owes it only to himself."
Trossard needed to shine to regain his prominent role with Arsenal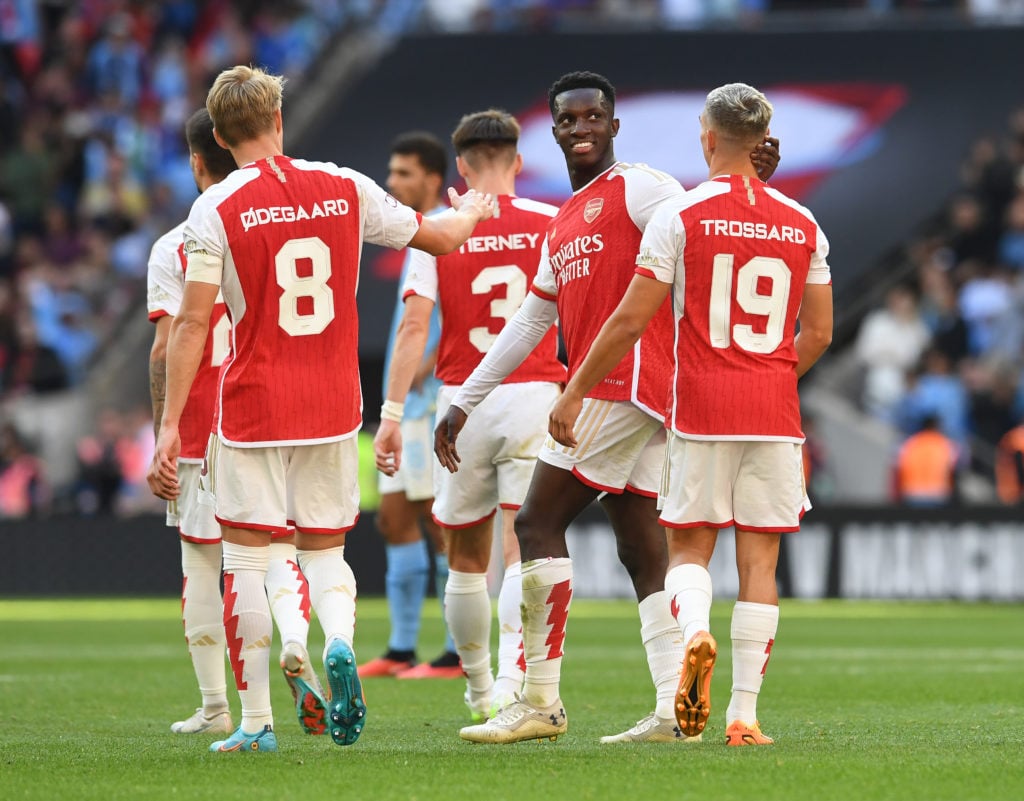 Trossard combined once with Lukaku in the fifth minute as Belgium won away to Azerbaijan. The 30-year-old released the Arsenal ace with a neat pass only for Trossard to hit the post. It would have been the winger's first goal for his nation since he bagged a brace in June 2022.
He scored two goals in a 6-1 win over Poland during the UEFA Nations League. But Trossard has now gone 10 appearances without the Arsenal star scoring for Belgium. He will hope to keep a place in boss Domenico Tedesco's side when the Red Devils host Estonia on Tuesday.
Struggling as Belgium edged Azerbaijan was the last thing Trossard needed to prove himself to Arsenal manager Mikel Arteta. The Gunners coach has only given the forward 62 minutes of Premier League action so far this season. So, he will have wanted to see Trossard shine.
Related Topics