Arsenal star Bukayo Saka is all set to sign a new contract that will take his wages up to a staggering £300,000-a-week.
That's according to The Daily Mail, who report this week that Saka's performances have impressed Arsenal so much that the Gunners are now willing to make him one of the highest-paid players in the club's history.
That's a huge statement for a 21-year-old, but how much do other big-name players earn? Let's take a look.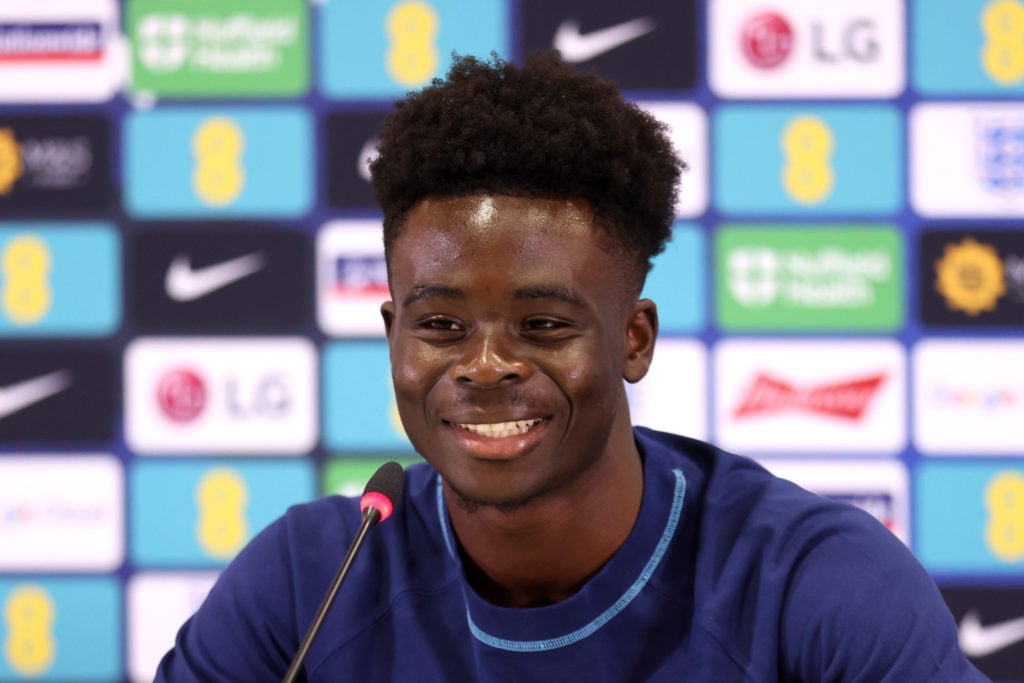 Bukayo Saka set to sign bumper new contract
Arsenal have done well with respect to bringing down our wage bill.
Before Bukayo Saka signs his new deal, we only have two players who earn £200,000-a-week or more – Gabriel Jesus and Thomas Partey. The Gunners number seven is now set to trump them both.
The report claims that Saka's new contract will be worth an eye-watering £15 million per season, including all the bonuses and other attachments. That will make him Arsenal's highest-paid player.
A lot of eyebrows will be raised because he's still only 21, but that's the world we are living in today, and he has done more than enough to earn it over the last three years.
Saka is expected to put pen to paper 'very soon'.
How does it compare to Haaland, Mbappe, Ronaldo, Messi and others?
If Saka does sign his new contract, which it looks like he will, he will become one of the top earners in the country, but there are still quite a few players ahead of him.
According to Spotrac, Kevin de Bruyne is the highest-paid player in the Premier League, earning a staggering £400,000 a week. Erling Haaland and David de Gea both pocket £375,000 a week, while Mo Salah and Jadon Sancho are paid £350,000 every week.
Raphael Varane, Jack Grealish, Raheem Sterling and Casemiro are the others who earn £300,000 a week or more in the Premier League.
Outside England, Cristiano Ronaldo earns an eye-watering £3.4 million a week, Kylian Mbappe pockets £1.6 million a week and Lionel Messi is paid £1 million every single week. (Radio Times)
Related Topics
Have something to tell us about this article?
Let us know