Who's better – Arsenal star Thomas Partey or West Ham United skipper Declan Rice? Kieran Trippier, who has played with both of them, has a definitive answer.
The Ghanaian has been one of Arsenal's best players this season. He is one of the biggest reasons why we're on top of the Premier League table, and if he stays fit, we have every chance of winning the title.
Partey's brilliance has made people compare him to many other defensive midfielders in the Premier League, and Rice, who has been linked with a move to Arsenal, is one of them.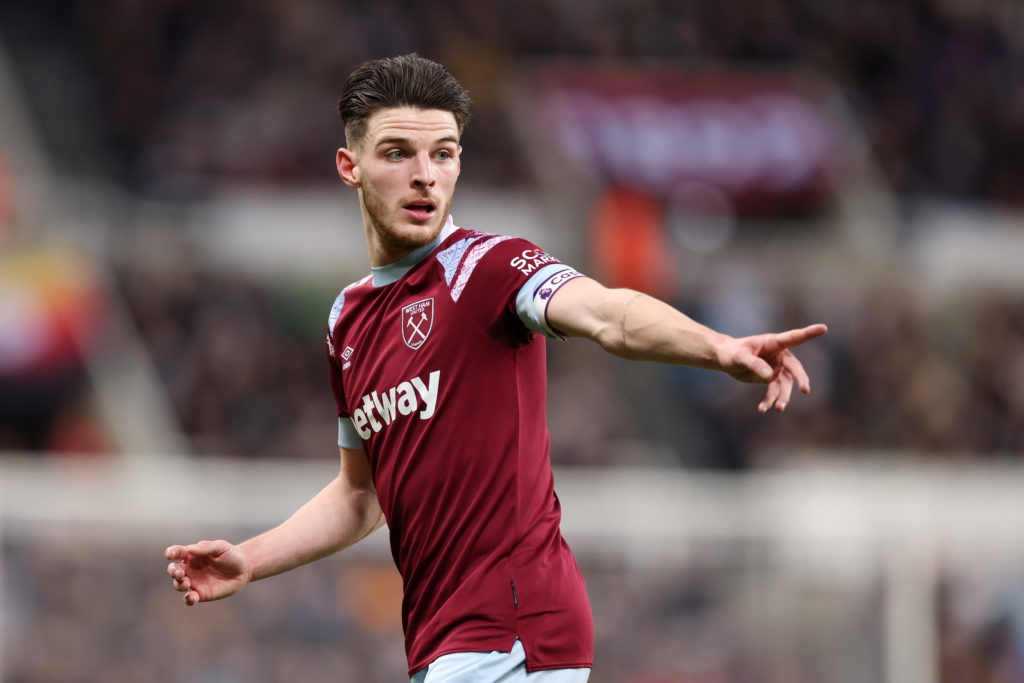 Kieran Trippier ends Thomas Partey vs Declan Rice debate with new verdict
Thomas Partey and Declan Rice, along with Manchester United star Casemiro, have arguably been the best defensive midfielders in the Premier League this season.
An argument can be made that the West Ham United star, like most of his teammates, hasn't quite been at his best this term, but he's definitely still in the conversation.
Trippier knows Partey and Rice very well. The Newcastle star played with the former during his time at Atletico Madrid, while Rice has been an England teammate of his for a while now.
If anybody knows who the better player is, it's probably Trippier, and he delivered his verdict on the debate while speaking to Rio Ferdinand and his pals on FIVE yesterday.
When Ferdinand asked 'Partey or Declan', Trippier immediately replied: "Declan!
"Declan's unbelievable. I don't know if you watched the game the other day when we played West Ham but just his intelligence, the way he breaks up play and how he travels with the ball and how powerful [he is]…probably one of the best in the world at what he does.
"As defenders, like me and yourself, you appreciate, like say Michael Carrick or [what] Declan does, it makes your job easier when they're just mopping everything up. Don't get me wrong, Casemiro, the trophies he's won, the Champions Leagues, of course, he's a world-class player.
"But if you're talking right now, honestly, Dec's incredible!"
Arsenal want to sign Declan Rice
Multiple reports over the last few weeks have claimed that Arsenal want to sign Rice this summer.
Journalist Rudy Galetti revealed this week that Mikel Arteta has been directly involved in talks to sign the Englishman, while Chris Wheatley has claimed that Rice too is keen to join the Gunners.
Partey and Granit Xhaka are Arteta's first-choice midfielders at the moment, and they've both been absolutely incredible since the start of this season.
However, if Rice is available and wants to join Arsenal this summer, we should go all out for him.
Have something to tell us about this article?
Let us know