It's Tottenham Hotspur vs Arsenal in the Premier League this weekend, and Paul Merson and Chris Sutton have predicted the result of the North London Derby.
The Gunners battered Spurs in the reverse fixture at the Emirates back in October. We were on a different level compared to them, but the game on Sunday is at the Tottenham Hotspur Stadium, and it will likely be a lot more difficult.
Merson and Sutton have made two very different predictions.
Paul Merson and Chris Sutton predict the result of Tottenham vs Arsenal
Arsenal are currently on top of the Premier League table. We have been the best team in the country this season, and we will surely go into the game as the favourites to get all three points.
Spurs, on the other hand, haven't had the greatest of campaigns, but they are still in touching distance of the top four. They will definitely be fired up to get a result as a win could kickstart what could be a remarkable second half of the season.
In his predictions piece, Merson chose to sit on the fence. The Arsenal-supporting pundit would love nothing more than a Gunners win, but he believes the two North London clubs will share the points.
Sutton, on the other hand, thinks Mikel Arteta's men will 'wipe the floor' with Tottenham.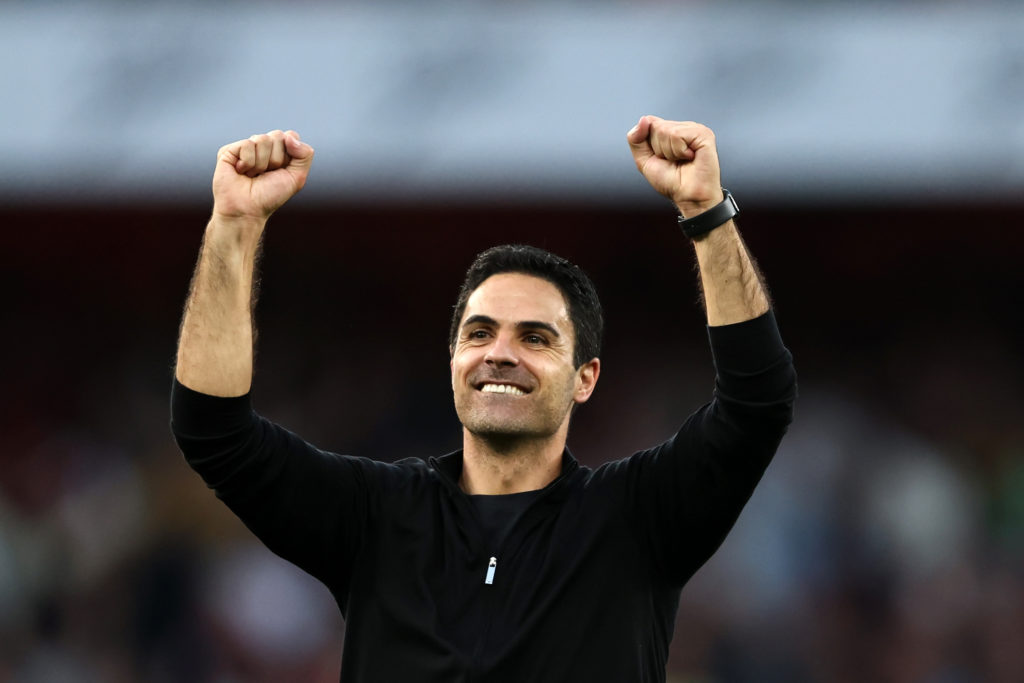 Merson wrote on Sportskeeda: "Eddie Nketiah is playing very well at the moment, and I expected nothing less in his first three or four games. He needs to keep going now – that's how the top players do it. He will score goals, and he's got attributes that Gabriel Jesus does not have. He's been patient and I'll give him his due – I hope it keeps going for him.
"I think Odegaard and Saka have been great. Everyone has been outstanding for Arsenal, and that's why they are where they are. Tottenham, on the other hand, are nine on ten in one game and five in the next.
"Harry Kane causes Arsenal problems, and Arsenal cause Tottenham problems. If Tottenham want to play defensively, Arsenal will run out of ideas quickly like they did against Newcastle. If Tottenham play a dangerous game, however, Arsenal could run riot. I don't see this game as a foregone conclusion – I hope Arsenal wipe the floor with Tottenham, but I don't think they will.
Prediction: Tottenham 2-2 Arsenal.
Sutton wrote on BBC Sport: "I know Harry Kane loves playing against Arsenal. I also know he can break Greaves' record this weekend, but he won't. He won't score, and Tottenham won't score – Arsenal are going to wipe the floor with them.
"On the pitch, it might be far less of a contest. Arsenal are a much better team, and for most of the season, Tottenham's performances have just not been good enough.
"Spurs might step things up here, of course, because it means so much to both sets of fans that they won't be able to just lie down – but I've had enough of saying they will turn the corner soon, and I'm sick of Conte's excuses when they play poorly. They don't deserve me to predict a positive result for them.
"I think a lot of Tottenham fans are sick and tired of Conte's brand of football too – they are bland and unexciting, while Arsenal are the complete opposite, even with Gabriel Jesus out injured. I can see the Gunners making a big statement on Sunday, on Tottenham's own patch.
Prediction: Tottenham 0-3 Arsenal
Have something to tell us about this article?
Let us know