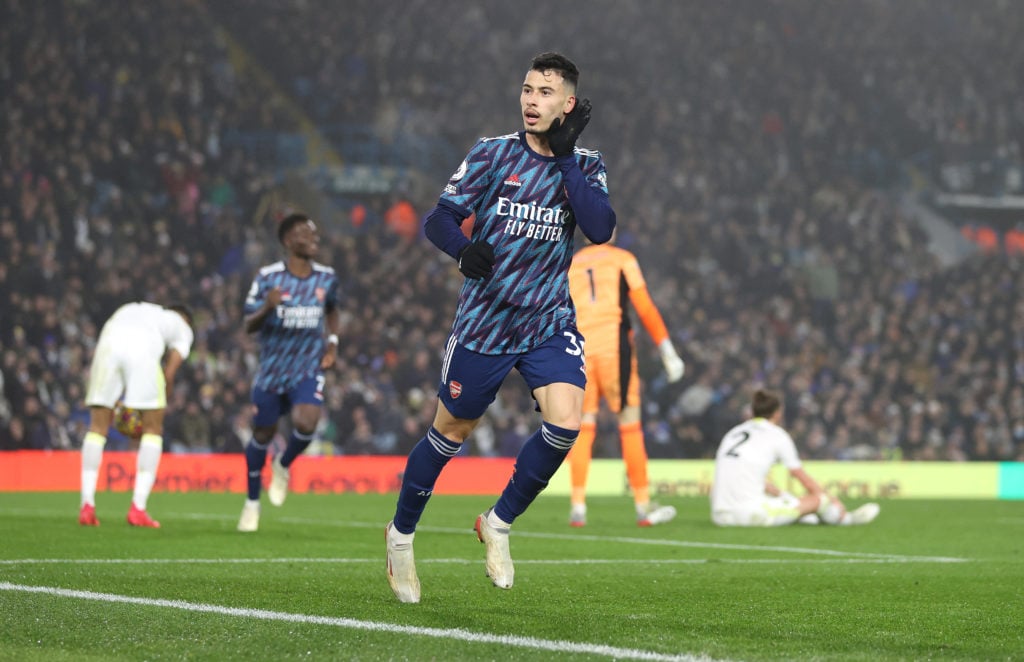 Arsenal star Gabriel Martinelli sat down for an interview with The Athletic as a part of their My Game in My Words series and had his say on what's in store for the Gunners.
The Brazilian is a big part of our extremely young setup. Arsenal have the youngest team in the Premier League this season but despite that, we are very much in the running for a place in the top four.
That gives us massive optimism about the future and Martinelli is adamant that our youth now will make Arsenal one of the best teams in world football in the very near future.
Gabriel Martinelli: Arsenal will be one of the best teams in the world
The 20-year-old said during his interview: "We are so young.
"The oldest player in the game against (Manchester) City was Laca, but a lot of players are 22, 23, 24.
"We have time to improve and we are going to do that.
"One hundred per cent — we will be one of the best teams in the world."
The Insider's View:
A number of pundits had a go at Arsenal when Mikel Arteta and Edu decided to go down the route of preferring youth over experience last summer.
The Arsenal bosses have been proved right now and if their plans go well, we are in for a treat.
Arsenal have the youngest squad in the Premier League and that means almost all of our players now will reach their prime at about the same time.
If we can keep hold of all of them until then, we could become a real force in the Premier League and in Europe, which is exactly what all of us want to see in the coming years.
Have something to tell us about this article?
Let us know