Arsenal defender William Saliba has hinted that he wants to stay and fight for a place at the Emirates next season.
The young French defender joined us three years ago, but he hasn't been given a single opportunity yet. After an initial loan spell at Saint-Etienne, Saliba was first sent out to Nice in the second half of the 2020/21 campaign before being loaned out to Marseille at the start of last season.
After two hugely successful spells, Saliba is back at Arsenal, but rumours continue to link him with a return to Marseille – this time on a permanent deal. The youngster has now dropped a hint about his future.
William Saliba hints he wants to stay and fight at Arsenal
Speaking to Arsenal's official website, Saliba said: "When I was on loan I watched every single [Arsenal] game because when I was there some players weren't. I watched the games to see how they played, so when I was back it would be easier to play with those I hadn't met before.
"It's important that the fans are behind you, and I like it very much. I can't wait to give back to them. We (him and Arteta) spoke a little bit on Monday and will speak more.
"My plan is to fight and work with the team, win as much as possible, and grow more. It feels good to be back and starting pre-season. I'm so excited to continue training and playing in the friendly games. It's important to be here with the fans, as well as my teammates.
"I hope we'll enjoy some good training and games which is important before the start of the season."
Amazing news
Almost every Arsenal fan was worried that Arteta would let Saliba go this summer. The prospect of seeing the youngster leave without playing a single game seemed very real, but that's no longer a worry.
Saliba has all but made it clear that he will stay at Arsenal this season. He wants to fight for a place in the squad and grow alongside his teammates, which is absolutely amazing for us.
The 21-year-old was incredible for Marseille last season. He is undoubtedly among the best centre-backs of his age in world football, and he will only get better in the coming years.
Gabriel Magalhaes and Ben White are our first-choice starters in the Premier League, but Saliba should get plenty of opportunities in the Europa League and in the two domestic cup competitions. We just can't wait to see him in the famous red and white.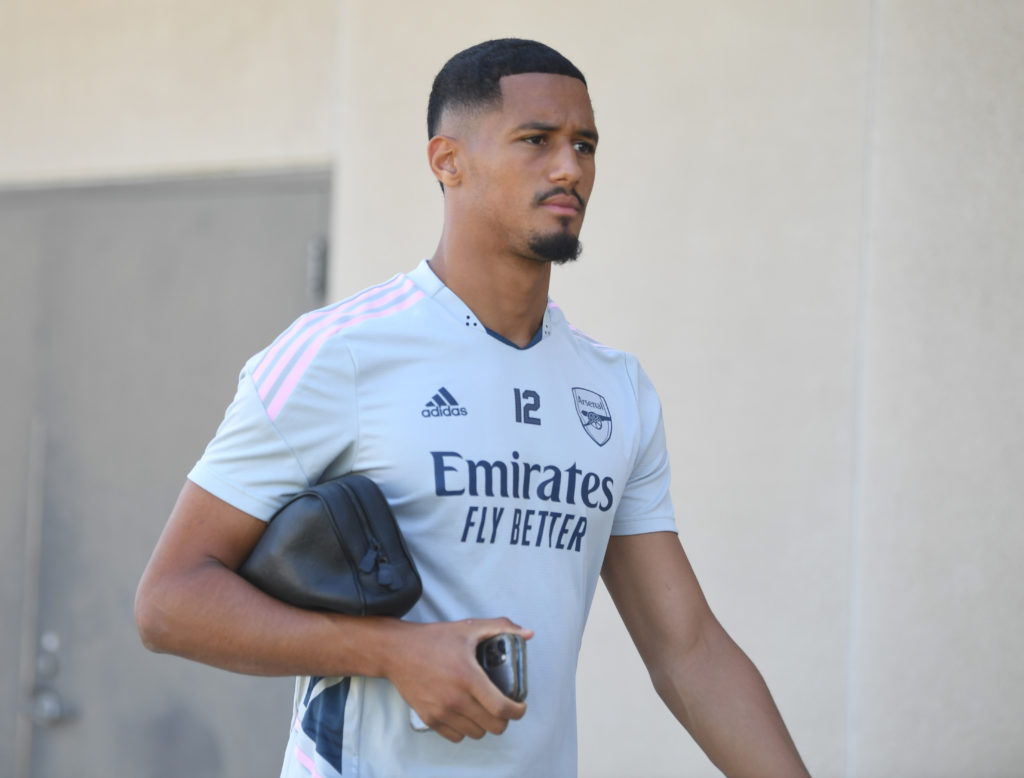 Have something to tell us about this article?
Let us know