Arsenal transfer target Declan Rice could now cost as much as £120m with Manchester United having a £100m offer reportedly rejected by West Ham to sign the England international.
TalkSport's Jim White has claimed that the Red Devils made a club-record bid last summer to sign the 24-year-old superstar worth £100m that was rejected by the Irons, with the east London side now demanding as much as £120m for their club captain.
Arsenal will have to blow transfer record to sign RIce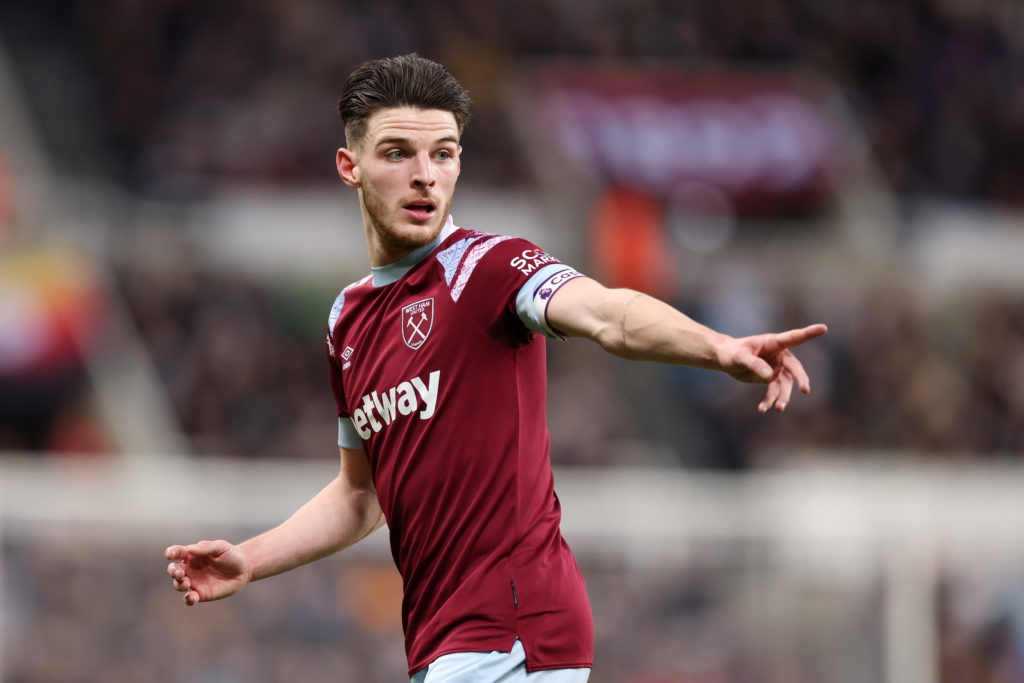 Interest in RIce from Arsenal has exploded in recent weeks, with the Gunners making the midfielder their prime target for the summer transfer window as Mikel Arteta looks to bring in the England regular to the Emirates Stadium.
Regarded by many as one of the best midfielders in the Premier League, Rice has the potential to become a superstar for Arsenal if the Gunners can sign the former Chelsea academy star. However, West Ham's newest asking price will cause some serious concerns.
Whilst the money could be there for Arsenal to sign Rice, whether or not the club actually want to spend it is another question entirely. And given that two top midfielders are being lined up for the summer, common sense dictates that the Gunners won't blow their entire budget on one player.
Insider's View: No way do West Ham demand £120m for Rice this summer
Arsenal seem like the current favourites to sign Rice having made their intentions known to bring in a top-quality central midfielder in the summer. And whilst this latest update could be a concern, there's realistically no way West Ham make as big a demand for their captain come the end of the season.
As we know, Rice's contract is set to expire in 2024, and whilst the midfielder could be worth as much as £120m, West Ham are in no position to demand such a fee given how little time is left on the 24-year-old's deal with the Irons, putting Arsenal in an incredibly strong position.
Have something to tell us about this article?
Let us know