Arsenal have been linked with a move to sign Barcelona star Ansu Fati this summer, and Lionel Messi could give the Gunners a helping hand.
Fati is one of the most talented young players in Spain, but for one reason or another, he hasn't played enough football under Xavi this season.
That has opened the door for a summer transfer, and Arsenal are one of the clubs interested in his services.
Lionel Messi could help Arsenal sign Barcelona star Ansu Fati
Barcelona are doing everything they can to try and convince Lionel Messi to return to the club this summer.
The Argentine was forced to leave the Camp Nou in 2021 due to Barca's financial problems. Now, Messi has just a few months left on his PSG contract, and he'll be a free agent again in July.
Barcelona are in talks to bring him back, and 90min report this week that they've even promised him the number 10 shirt if he agrees to rejoin the club.
That shirt is currently owned by Ansu Fati. With rumours around his departure going around and Barcelona planning to give his shirt away, it looks like he would be fairly easy to get this summer.
So, if Messi joins Barcelona again, he could inadvertently end up helping Arsenal get Fati.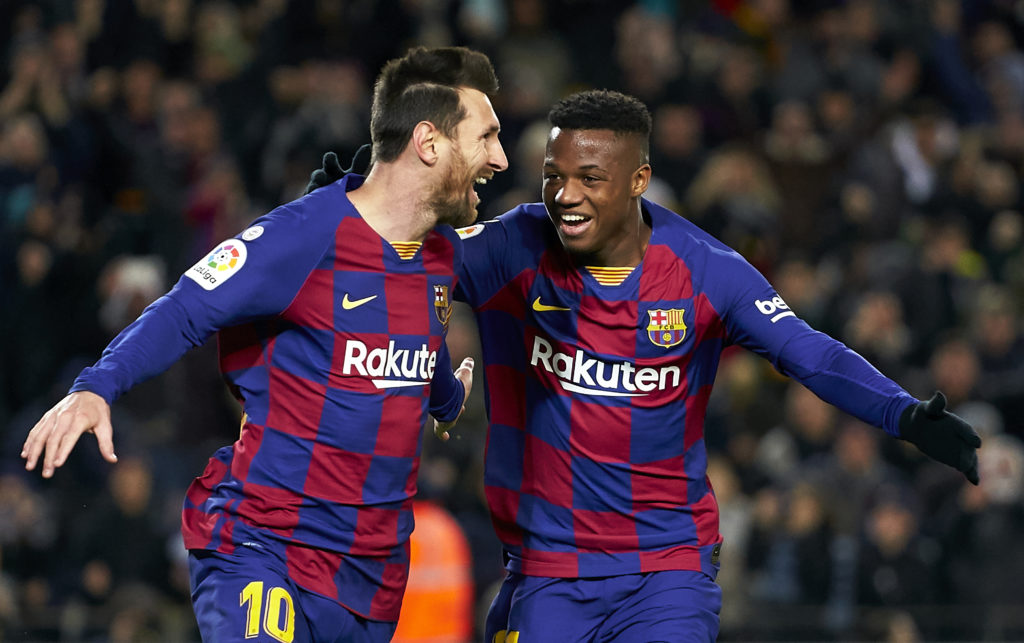 The Insider's View:
Fati has played just over 1500 minutes of football this season.
He's clearly not happy with that little game time, and this is probably why there are so many rumours that he could leave Barcelona this summer.
Fabrizio Romano revealed in February that Arsenal, Manchester United and Liverpool are all well-informed on Fati's situation. Dean Jones claimed this month that he'll be available for just £50 million – even though he has an £846 million release clause in his contract.
Whether Arsenal would be willing to meet those demands remains to be seen.
Related Topics
Have something to tell us about this article?
Let us know