According to The Athletic, members of the Manchester City hierarchy still believe that their former employee, Mikel Arteta, is the right man for the Arsenal job.
The Spaniard took his Gunners side to the Etihad before the international break and the champions hammered us 5-0. It really was a humiliating defeat, so much so, that some fans started calling for Arteta's head.
Arsenal have stuck by their man for now and he is guaranteed to take charge of our game against Norwich tomorrow. The report claims that the board still believe that Arteta is the right man – something that is echoed by their counterparts at Manchester City.
Manchester City chiefs blame Arsenal, not Arteta
Some Arsenal fans and many pundits believe that Arteta isn't good enough for the Arsenal job. There are a few who want him gone already, but if Manchester City chiefs' feelings are anything to go by, the Gunners should stand by him.
The report claims that people at the Etihad believe that the problems Arteta has encountered say more about Arsenal than about him. They still hold the Spaniard in the highest regard, which says a lot as they saw what he's all about during his time in Manchester.
Pep Guardiola has been Arteta's biggest supporter since he took the Arsenal job. The Manchester City boss has stressed time and again that his compatriot is the man, and he did the same following our 5-0 defeat as well. (BT Sport)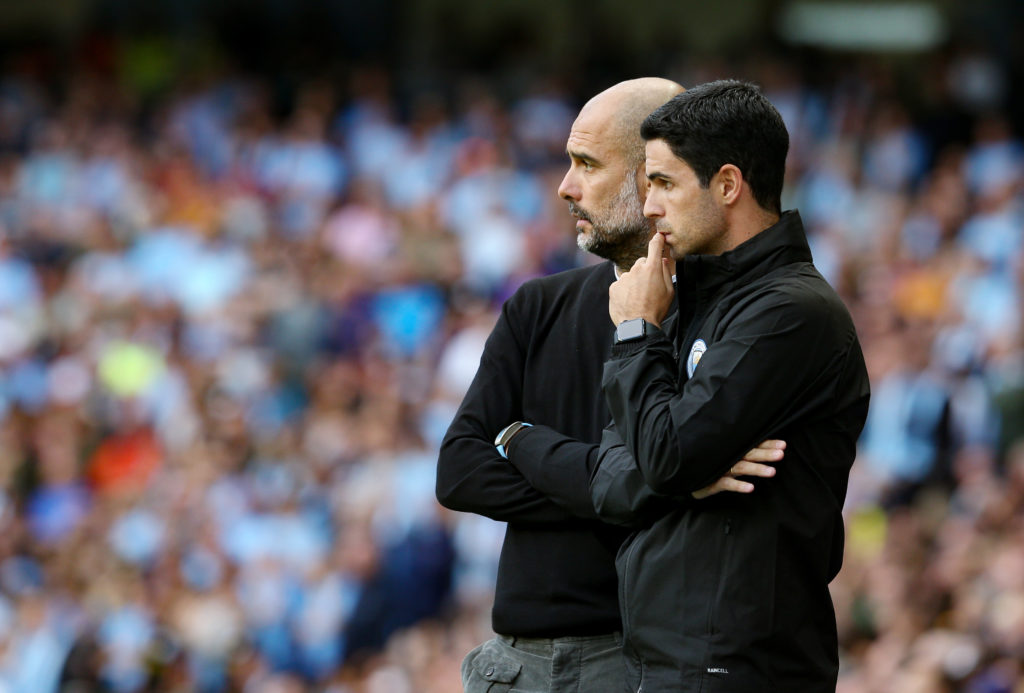 The Insider's View:
There's nobody in England who is as highly rated as a manager as Arteta is. Everybody who has worked with him only has amazing things to say, which just shows that there's a brilliant manager in him.
However, a manager is judged by his side's results and Arteta has no leg to stand on. Arsenal are bottom of the league table and are yet to score a goal in the competition. That is a terrible record and this simply cannot continue.
Arsenal host Norwich City tomorrow and that is a must-win game for the Gunners. If Arteta cannot get a win, it won't be a surprise to see him face the sack. That would be a shame, but that's the world managers live in these days.
Have something to tell us about this article?
Let us know