Mikel Arteta has three big team news dilemmas as the Arsenal manager plans for the Gunners' first fixture of the new Premier League season against Nottingham Forest.
Arsenal will host Nottingham Forest at Emirates Stadium this Saturday looking at revenge for last season's mistakes. The Gunners' 1-0 defeat away at the City Ground this May confirmed Manchester City as the Premier League champions and also saw the Reds avoid relegation.
Taiwo Awoniyi gave Nottingham Forest their shock win over Arteta's men in the 19th minute of their penultimate match. It capped a sorry run of results for Arsenal, who only won three of their final nine games. But the Gunners will have hopes for the title again during 2023/24.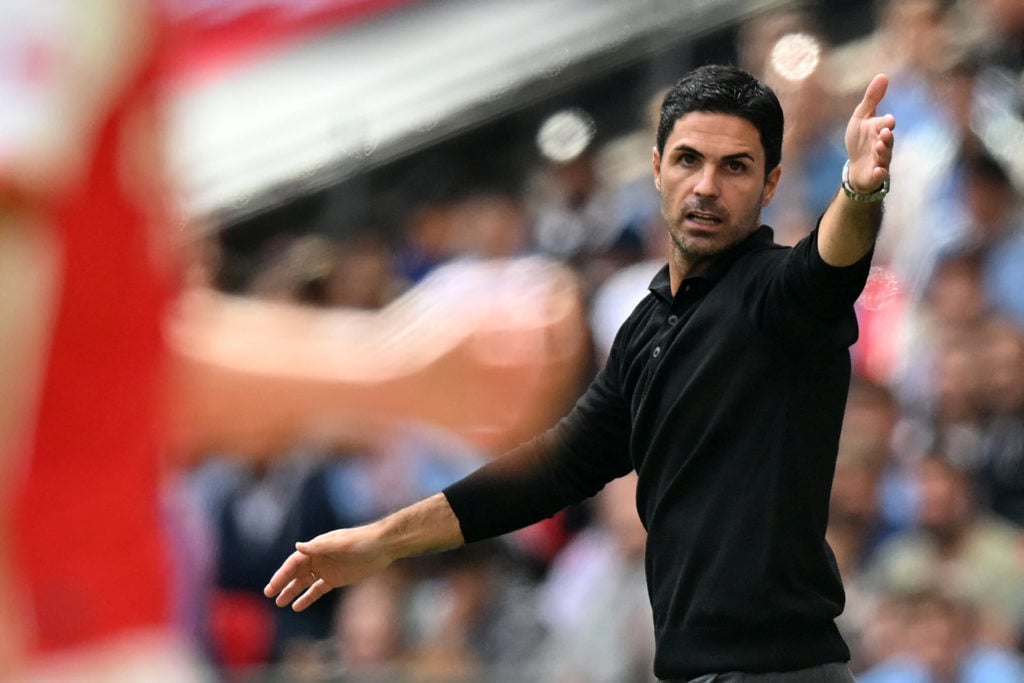 Arteta has spent a lot in his efforts to bring the Premier League title back to Arsenal for the first time since 2003/04. Kai Havertz, Jurrien Timber and Declan Rice have all signed up for the fight. They also just helped the Gunners beat Manchester City in the Community Shield.
But Arteta will not go into the opening weekend of the 23/24 Premier League season against Nottingham Forest without some big dilemmas at Arsenal. The Spaniard still faces a few key question marks regarding his team selection for Saturday afternoon's clash in north London.
MORE ARSENAL STORIES
Mikel Arteta must decide on Kai Havertz's role vs Nottingham Forest
Havertz was the first fresh face through the doors at London Colney this summer as Arsenal signed him from Chelsea. The Gunners paid their London rival a lot for the 24-year-old, who joined for an initial £62.5m rising to £67.5m. Yet his role in Arteta's system remains unclear.
Arteta initially utilised the German as Granit Xhaka's replacement in the engine room during pre-season. But Gabriel Jesus requiring surgery for a knee injury on the eve of the new term saw Havertz start as a centre-forward against Manchester City for the Community Shield.
Havertz had shown some potential with his runs into the box whilst playing on the left-hand side of Arteta's midfield. He worked hard to lead the line at Wembley, as well. But his results as a centre-forward left much to the imagination after spurning two clear openings to score.
He should have given Arsenal the lead against Manchester City before half time and Havertz also earned a needless yellow card after kicking out at John Stones. Now Arteta must decide if he is willing to stick with Havertz as his centre-forward or recall Eddie Nketiah on Saturday.
Nketiah only played the last nine minutes of regular time at Wembley. Yet he still showed he is a far more natural fit at centre-forward than Havertz. Nketiah even captained Arsenal after starting their final pre-season friendly against Monaco for the Emirates Cup last Wednesday.
Mikel Arteta could recall Oleksandr Zinchenko to the Arsenal XI
Arteta faces another dilemma at the other end of the pitch when naming his Arsenal line-up to face Nottingham Forest. The Gunners coach must decide if he is ready to recall Oleksandr Zinchenko from the calf injury that ruined his pre-season. The left-back did not feature at all.
The Arsenal medical staff may sign Zinchenko off to return on Saturday, though. He played 11 minutes of the Game 4 Ukraine charity match at Stamford Bridge on Saturday. Arsenal let Zinchenko feature a day before the Community Shield, suggesting he is close to a full return.
Knowing just how important Zinchenko was to how Arsenal played last term, Arteta will now play his return carefully. But, at the same time, he will want to see the Ukraine hero now get some game time to build his fitness. Arteta will want the defender firing on all cylinders fast.
Ben White and Jurrien Timber may learn who Arsenal's right-back is
Should Arteta recall Zinchenko from his injury against Nottingham Forest this Saturday, Ben White and Jurrien Timber will also get to learn who Arsenal's first-choice right-back for the 2023/24 season is. Both players have laid their claim to the role in a fully-fit Gunners team.
White was Arteta's undisputed first-choice last season after stepping over from centre-half to perfection. The England international grew into an unfamiliar role excellently as one of Arsenal's most consistent performers. He barely put a foot wrong at either end of the field.
Yet Arsenal signed Timber from AFC Ajax in July for an initial £34m, plus £4.5m in add-ons. The Dutchman would also impress over their pre-season after playing at right-back against Manchester United and as a left-back against Barcelona, Monaco and also Manchester City.
Zinchenko may even struggle to force a way straight back into Arteta's squad given Timber's exploits as a left-back. Timber's positional awareness stood out in the Community Shield. He also showed he can move inside, like Zinchenko did last season, when Arsenal have the ball.
Related Topics