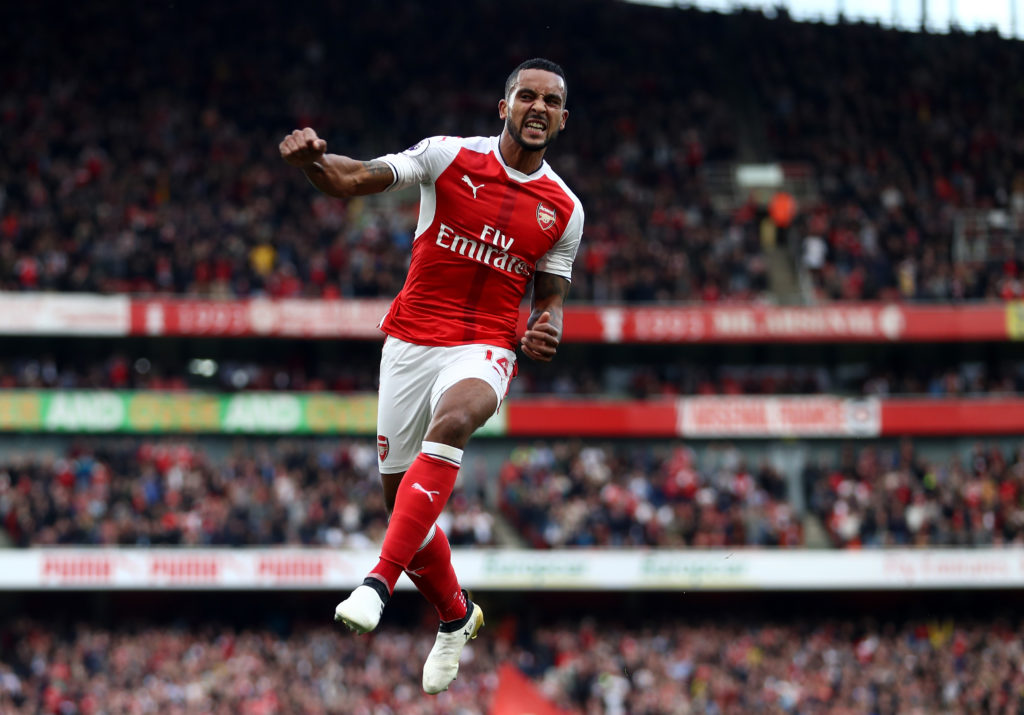 Theo Walcott has today claimed that Arsenal legend Sol Campbell is more of a leader than former Gunners skipper Thierry Henry.
That's a shock at first glance, but when you think about it, Walcott may just have a point here.
The legendary English defender shocked the world by switching Tottenham Hotspur for Arsenal in 2001. Spurs fans hate him to this day, but even they will have to agree that he was absolutely phenomenal for us after his move.
He helped Arsenal win three FA Cups and two Premier League titles, and played a massive part in helping us go the whole of the 2003/04 campaign unbeaten.
Theo Walcott: Sol Campbell was more of a leader than Thierry Henry
Campbell is an undisputed Arsenal legend and Walcott has claimed today that he can't believe that the Englishman doesn't have a statue outside the Emirates yet.
He told TalkSport: ""It's hard to compare Sol to people like Thierry. Lots of people look at strikers, they always do.
"But Sol, for me… the fact he's gone from Tottenham and the amount of stick he got moving to Arsenal and then wins everything and scores in the Champions League final. He would rank just below Thierry, because of Thierry being my idol and what he did for me.
"Sol was 100 per cent more of a leader than Thierry Henry. I'm quite surprised that Sol hasn't got a statue as well, because that's the kind of impression he brought to Arsenal."
The Insider's View:
If it was up to Arsenal fans, every member of that Invincible side would have a statue outside the Emirates. All of them helped elevate Arsenal's status on the global stage to a whole new level, and Campbell definitely played a big part.
Henry, Dennis Bergkamp, Robert Pires and Patrick Vieira are often the first names that come to mind when fans think of the Invincibles and rightly so. However, our defence was absolutely outstanding that season as well.
Arsenal conceded just 26 goals in the league, the best record in the top-flight. That laid the foundation for our attackers to go do their thing, and Campbell's leadership at the back is one of the biggest reasons why we were so good.
Walcott's right, Campbell deserves a statue outside the Emirates, but sadly, we can't see that happening any time soon.
Related Topics
Have something to tell us about this article?
Let us know