Arsenal legend and former Gunners coach Freddie Ljungberg has revealed what he used to see Nicolas Pepe do every single day in training at London Colney.
The Ivorian has had his ups and downs since moving to Arsenal for a club-record fee in 2019. His talent is unquestionable, but he has had issues with consistency and the media have constantly put him in the firing line for that.
Pepe, however, has improved massively this season. His fantastic brace last night takes him to 14 goals in all competitions this term, and he now has the same number of goal involvements as Pierre-Emerick Aubameyang.
Ljungberg wasn't at all surprised by Pepe's brilliant performance last night. He revealed that the Ivorian scored goals like that every day in training, and claimed that if Arsenal can put him in such positions, he will be lethal 'all the time'.
Freddie Ljungberg: Nicolas Pepe is very, very good
He said on BT Sport after the game last night: "I like him. He's awkward to play against. Has good speed. One against one he's very, very good. This [his goal] is what I saw in training every day and it's what you want to see in every game.
"Of course there's other parts of his game he needs to learn but if you can put him in these situations he's lethal all the time. He came from a league where he could cheat a little bit his defensive work, wait a little bit, he countered, he's one against one and scored a lot of goals.
"Maybe at Arsenal, he needs to do a lot of other stuff. He needs to work more like a unit, do more defending. And I think that's what he learning at the moment."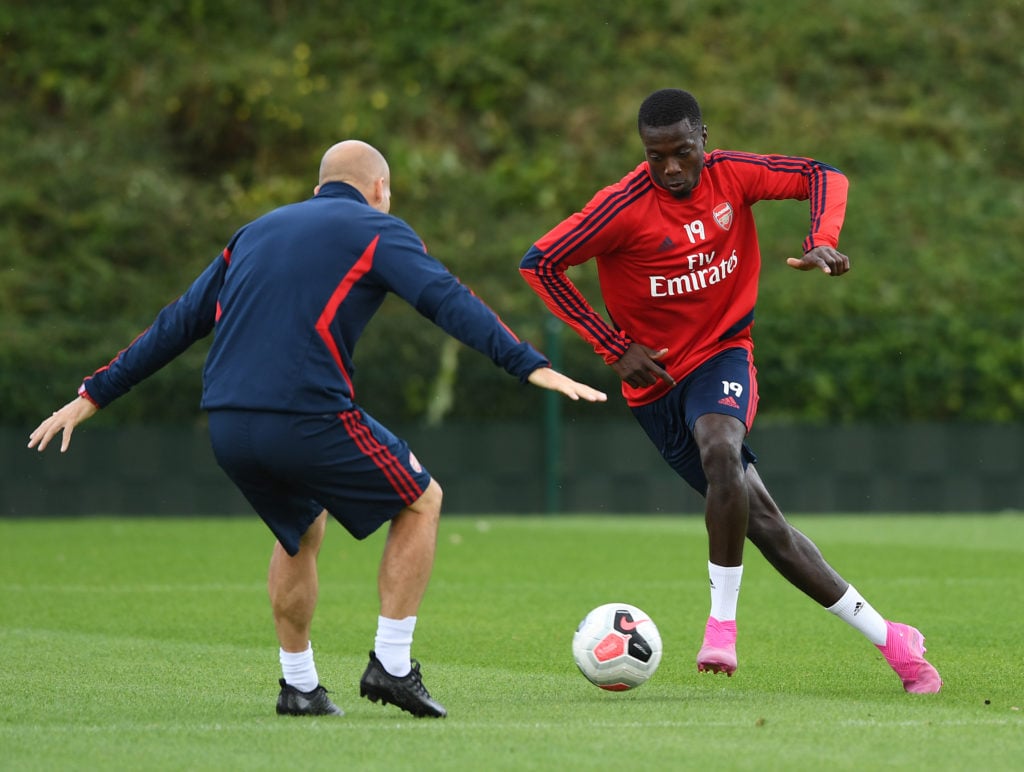 The Insider's View:
14 goals and five assists in just 25 starts in the Premier League and the Europa League is a sensational record for a winger. Pepe, despite constant criticism from people who've barely watched him, has had a hugely impressive season. If he can continue this, he will become even more lethal in the future.
Mikel Arteta said in his post-match press conference yesterday that Pepe had changed his mindset completely. He claimed that that Ivorian wants to be the best every single day, and that has been overly evident on the pitch over the last few months. (Arsenal.com)
For Pepe to do what he has done despite not getting a consistent run of games really is impressive. If he can improve further, he will become almost impossible to stop, and that is exactly what every Arsenal fan is hoping to see next season.
In other news, Club's best player wants Arsenal man signed; says they can be just like Kane and Son
Have something to tell us about this article?
Let us know