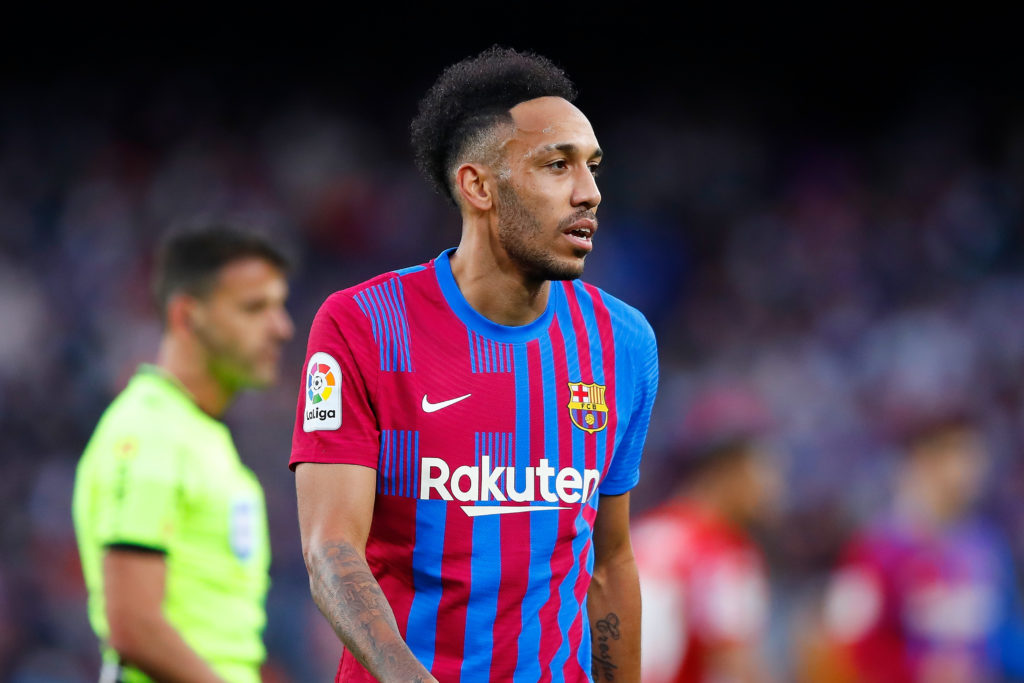 Pierre-Emerick Aubameyang left Arsenal over a week ago but it only really hit us on Sunday when he made his debut for Barcelona.
The Gabon star was here with us for four full years. He was absolutely incredible in his first two-and-a-half years and he played a massive part in helping us win the FA Cup and the Community Shield.
However, a disciplinary breach led to a fall-out with Mikel Arteta and as we've seen with Matteo Guendouzi and Mesut Ozil, that only ends one way. Auba is gone but Arsenal will forever be a part of him – quite literally.
Aubameyang sports Arsenal tattoo on Barcelona debut
Aubameyang came on for Adama Traore in Barcelona's 4-1 win over Atletico Madrid at the Camp Nou on Sunday.
Right as he stood up top and the cameras zoomed in on him, every Arsenal fan would've noticed something really special on his right arm.
Auba, when he signed his new contract at Arsenal in 2020, was pictured walking into the Emirates Stadium with his two kids while wearing the famous red and white. He has had a portrait of that picture inked on his right arm and that will stay with him forever.
Here's a look at the tattoo below!
The Insider's View:
Many Arsenal fans really felt it when Aubameyang stepped onto the Camp Nou pitch wearing a Barcelona shirt. It wasn't meant to end this way, but sadly, it has.
Arsenal, Arteta and Edu could have handled the situation much better, but the end result is that Aubameyang has moved on and that is arguably the best thing for all parties involved.
It will be interesting to see how he'll fare for Barca in the coming months. He didn't have a lot to do when he came on against Atletico Madrid, but the Catalans will need him in their upcoming games and if he can find his feet, he will become a top player for them.
.
Have something to tell us about this article?
Let us know